Wondering who are the real humans behind Mr. Simon? OK, let's do some unveiling here:
Who We Are
Mr. Simon is a software platform developed by Teammate.Exec - an IT Consultancy providing software development services to enterprises.
Our team consists of two co-founders - Natalie Lihacova (CEO and Product) and Andrew Grishin (CTO and Engineering), the Engineering & Design team, and the Content team.
Our Story
Mr. Simon was officially born on June 1, 2019, when our team met for a summit event in Kiev, Ukraine. Well, some people call these types of events "teambuilding", to be precise. And some even call them simply "having a good time with a beer or two". Whatever you call it, this was when we decided to start working on Mr. Simon together, and defined the MVP and tentative release date, about 3 months following the summit.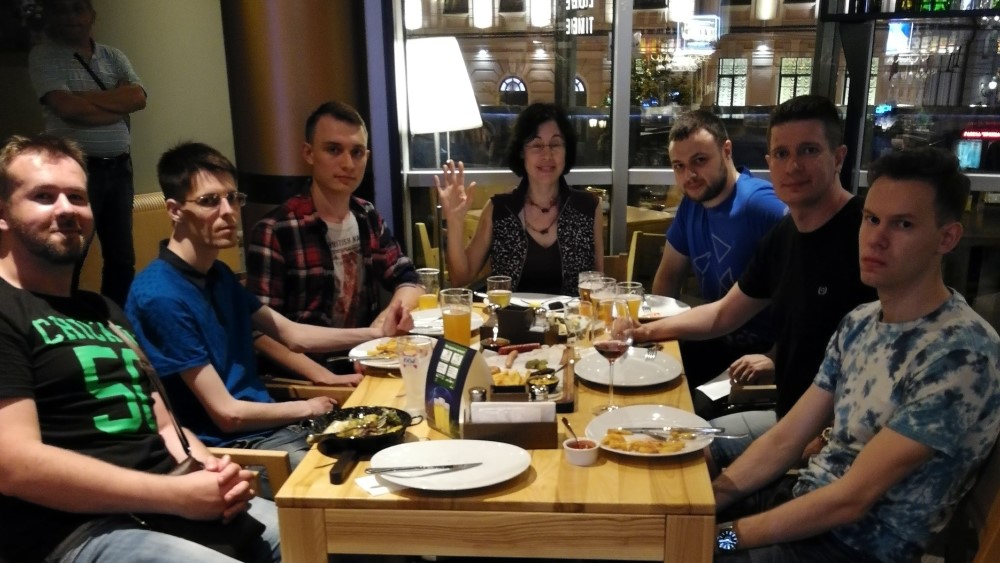 The inception, as many of you may guess, happened a while before the actual birth date. It was when Natalie relocated to live to the U.S.A. back in 2015, and soon after that found herself meeting many new people and oftentimes being asked the same question: "Tell me about yourself!"
"What exactly should I be telling these people? How can I translate my whole life full of incredible experiences in all their variety, into a brief and concise message?", Natalie started wondering. "Which part of my life story matters in this particular context?"
Long story short, through a lot of reading and research, and through a series of experiments, Natalie came to the revelation that there are MANY other people with the same problem! Because, honestly, even someone who has never traveled outside their own hometown or made a huge scientific discovery, will assure you that their life is full of stories to tell, and so, which of them are they supposed to pick to describe themselves in a nutshell?..