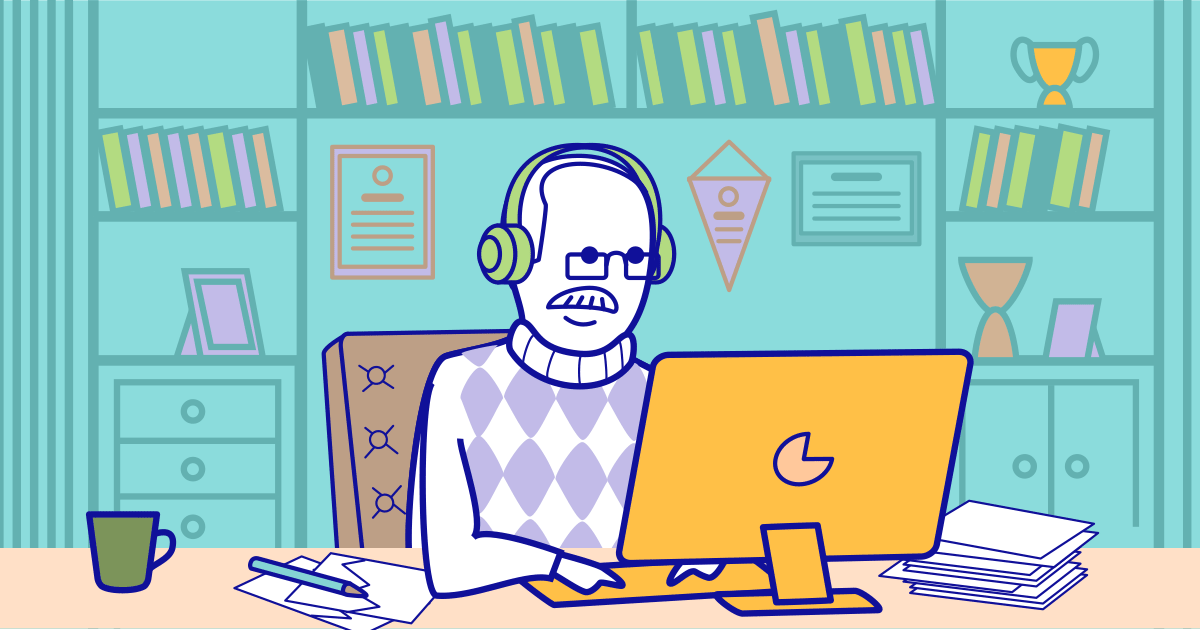 What constitutes an "older" worker in today's job market? Is it strictly based on a number such as 50 or 60? Is chronological age the only factor in making a decision between an older person and someone younger, who are both applying for the same position?
The topic of ageism and being considered "too old" is one that hits close to home for many of us. We know that ageism is real, but does it have to be?
As long as the job itself does not require special physical abilities (think roofers or loggers), most positions can be filled by intelligent and capable people with the right background, skills, and experience, regardless of age.
Although all job hunters in today's turbulent job market face increased competition and increased uncertainty, the older job seeker has additional challenges. One of which is communicating that they are still relevant in a rapidly changing environment.
Working on this article was made much easier through the generous help of three very special people. We are pleased to have joining us to discuss this important topic:
Their insight and expertise helped to bring a focus to the subject of relevance in today's job market and to offer some of the solutions needed to assist in the writing of this article.
First Things First: Never Discount Experience
Before we get into the heart of our discussion, we would like to be sure that our readers do not assume that this article is only about learning new skills to make us more relevant. We don't want you to ever forget that "older" workers bring something invaluable to the table, and that is experience!
Attributes like loyalty, a strong work ethic, patience, leadership, and the ability to see the big picture are all part of a person's experience, that is built up and added to overtime.
We asked Ken Roberts to weigh in on the subject of experience.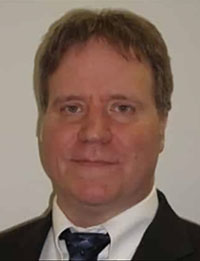 Ken: Thanks, Stuart, for giving me the opportunity to be part of this important project!
Leveraging our experiences and having the right STAR stories to tell during an interview is priceless. Sharing with interviewers how you dealt with difficult situations gives them a feel for how you will contribute to their company.
Experience is a common deciding factor in many, if not most hiring decisions. That, combined with emotional intelligence, can be a key differentiator for older workers. The ways in which we come up with solutions to current problems is often closely tied to our past experiences. This is great and valuable, and yet we also want to show adaptability.
It is important to have an understanding that what got you someplace in the past may not always work in a new situation. Nothing is better than to be able to tell how you adapted, changed, and learned from the experiences you had throughout your career that lead to your own success and growth, as well as the benefit the company received.
Stuart: Thanks for this insight, Ken! Our readers should never forget what brought them here in the first place.
So, the next step is to ask yourself:
Do I Have a Problem, and if So, What Is It?
YOUR AGE IS NOT THE PROBLEM! NOT BEING CURRENT AND RELEVANT IS THE PROBLEM!
We know that saying something in ALL CAPS seems like we're shouting at you, but that is not the case. We just want to be sure we have your attention because this is the most important lesson you will learn today!
We are not discounting ageism on the part of some people. There are hiring managers who will not give an older worker a shot simply based on their age. We know this is both unfair and illegal, but it does not stop them from doing so.
Let's put this aside for a moment and concentrate on our theme and what you can do about your situation.
An important factor that plays a very big role in selecting a younger person for a job instead of an older candidate often has little to do with the obvious age difference. The younger person is expected to have the most current and relevant skills for today's jobs.
It would be hard to find a Millennial who doesn't have at least 30 or more apps on their phone. These job seekers are aware of many of the latest technologies, especially social media, but also ones that are often used by businesses. They not only bring this knowledge to the job, but companies expect them to do so!
On the other hand, many older workers are seen as not understanding all of the technological changes that business requires today. They are perceived as not having the skills to keep up with their younger counterparts.
Cutting Through the Noise
Now that we have briefly discussed both the value of experience and the need for new skills, let's get down to the focus of our article, which is being relevant in today's job market.
Stuart: Terry, there are so many questions – where does one start?
Older workers might ask:
What do I need to know and learn about to make me a candidate that can compete in today's job market?
What should I focus on?
Which skills will make the most difference to me and my job search?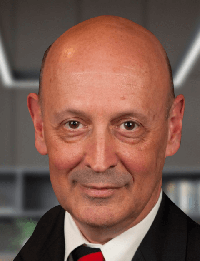 Terry: Stuart, first off, I would like to thank you and Mr. Simon for inviting me to participate in this endeavor!
I like to use the term "north of 50" to describe workers who are older, although these days that number might be closer to 45. Most of them have proven their worth and done their jobs exceedingly well during their careers, but many find their self-confidence regarding technology and social media to be a problem.
For some, it even shakes them to their core. They ask themselves, "Will I ever work again? Will an employer ever take a chance on me? Should I consider early retirement?"
I say to them, "Don't let job loss define who you are. You are not 'dead wood.' You still have energy and a future. You have to look to the future. Envision it. Develop a personal vision for your next career chapter."
Ken: A growth mindset helps people embrace change. I like to emphasize continuous learning and training. Tell stories about what you are currently learning.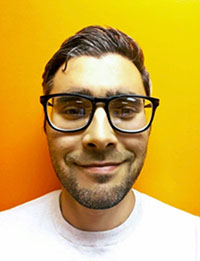 Arman: Stuart, like the others, I'd like to thank you for the opportunity to comment on this topic.
I would add that because of a lack of experience, younger workers are driven to prove themselves, while older workers can build on their proven experiences by embracing new technologies and skills.
Stuart: Thank you all for these thoughts! I think that you have gotten to the heart of the matter. We'll delve into these issues, and hopefully, for our readers, this article will answer those questions and more by exploring subjects like:
How to choose what to focus on
How to choose what is relevant for you
How to choose where to go for help
You will notice that all three of the bullets above emphasize choice. Everyone is different and has different needs. We hope to help you cut through all of the noise by offering some general ideas that should work for most job seekers, as well as where and how to obtain the individual skills needed to bring your own functional levels up to date and keep them there.
Getting Relevant – a Three-Step Roadmap
1. Self-Assessment
Your first step is to conduct a self-assessment. It is a compilation of all of those skills and experiences that make you who and what you are today. To put together your self-assessment, we recommend taking the following steps:
Review your current resume. What does it say about your level of skills? Where do you excel? What can you bring to the job?
Review job descriptions of positions you are interested in. Look for key indicators of skills required to qualify for these jobs. Do you have these skills, and if not, what will you need to do to acquire them?
Take an online assessment such as CliftonStrengths to help you analyze and develop your talents, or My Next Move to help you find out where the jobs are and focus on what skills you need to catch up and prepare you for them.
Another human assessment tool that we recommend is Highland Ability Battery, a comprehensive series of tests that determine your skill levels and patterns, and works with O'Net to match you with job titles.
Barbara Usack, our Friends of Mr. Simon Meetup Group member, shares her experience of using this tool:
"The Highland Ability Battery (HAB) is a series of timed tests that demonstrate aptitude (not interests or perceived skills).
To take the test, you must work with a consultant. I took advantage of the free 15-minute call with Faige (Faye) Katz of Career360. She was pleasant and helpful and quickly sold me on the idea of the test without any pressure whatsoever. She considers it the gold standard of aptitude tests. It was under $300.00, and that included the two follow-up calls with her. Faye made it clear that she was there for me if needed in the future, but did not pressure me for any of her other services.
The results are an extremely comprehensive set of reports. I found great value in the Customized Career Exploration Report that highlighted my results in great detail. At this point, the HAB interfaces with O'Net to do a deep dive matching my results with careers of interest. Once in O'Net, plan to stay a while!
What HAB answered for me was that I was definitely going in the right direction with my career path choice, and I surprised myself by scoring higher in a few areas than expected."
The cost of such assessments is generally reasonable, and they should help you understand where you are right now and recognize what you may need to move forward.
Once you have completed your self-assessment, carefully review the details and information you have compiled and use it to analyze where you are at the moment. The more you know about yourself, the better prepared you will be to take the right steps to improve your skills and knowledge for that next job, as well as to speak to your strengths.
Once you have completed your self-assessment, you will be ready to move on to the next steps.
2. Social Media
Social Media is a huge factor in today's business environment. For many companies, Social Media (SM) is serious stuff. They use SM to show off their latest products or the kinds of work they are currently doing. A lot of them share their information virtually with the world through SM and will expect you to know a lot about it as well.
We're not just talking about sharing pictures of your pets on Instagram or making a TickTock video of you and your friends singing at Karaoke night! An understanding of how social media works, especially in the business world, and how to use it to your advantage will help you in your job search.
LinkedIn
Let's start with the most obvious one. If you are not already on LinkedIn, you have to join immediately! Simply google "How to Sign up on LinkedIn" and follow the prompts to join.
Terry: I strongly recommend that if you are new to LinkedIn, get comfortable with it as soon as possible.
To put your best foot forward, set up your profile and become active right away! Remember, to be active is to be visible! You may want to take "baby steps" at first, but you will soon be using LinkedIn like an old hand.
Stuart: I completely agree, Terry! Whether you are new or an "old hand," be sure to keep your LinkedIn profile current, updating it for any new changes (such as a new skill you just learned) that may positively influence someone reviewing your LinkedIn page.
Follow and comment on posts made by others, especially if they are reflecting on current trends and issues that you are interested in or already know something about. And keep in mind that a "comment" is much stronger than a "like" on LinkedIn. Others who view your comments will see what you are thinking about regarding a particular subject and get insight into your knowledge about the issues.
Terry: That's right, Stuart.
Also, think about posting your own thoughts and commentary or uploading articles of interest in your area of expertise. It's all about exposure and the importance of marketing yourself on the world's largest business/social media platform.
Facebook, Twitter, YouTube, WhatsApp, and Instagram
As we mentioned in our Mr. Simon blog article "How to Research a Company for an Interview," companies use social media to share their missions, interests, and cultures. Businesses use SM for marketing, brand awareness (including humanizing their brand), increasing traffic to their website, etc.
Following companies on their SM helps you find out what they are thinking and doing. Although you do not have to have your own account on each of these platforms to view their social media, creating your own account allows you to comment on what they are posting which, in turn, makes you visible to them.
All of this is helpful in your job search, and information about them gives you a leg up in any interview you might secure with the company you are interested in.
Ken: Both for-profit and not-for-profit organizations post their values on social media, in addition to their websites. Following their postings helps the job seeker understand where these organizations are coming from and where they are going.
It is always good for someone interviewing at a company to understand the company's values. It will help you know if the organization is a fit for you; you can tell stories about how your values and actions align with theirs when you communicate with them.
Arman: I am personally not a great fan of social media because I find that, for me, it can sometimes be distracting.
Don't get me wrong, it can be useful in many ways, but everyone should keep the "social" part of social media in perspective. Use it by all means but when doing so, try to focus on those aspects that will help you in your job search. Even though I am a Millennial, LinkedIn, Twitter, and some other popular platforms are not my go-to social media.
The one area of social media that I strongly believe in, however, is YouTube. If you focus on subjects that are key to learning new skills, there is so much to be learned from the thought leaders in your field. YouTube can be very helpful and educational.
3. Staying on Top of Trends
In order to be both current and relevant, we all have to be aware of the trends in business, and those which we would like in our work because they appeal to us.
Here are some of the steps you should take to help keep you relevant:
Training – This one is obvious! Whether it's in person or online, taking classes in your subject area that provide new and/or updated information will help with your relevancy. This may be especially important regarding any technical skills you may not yet have or need to upgrade. Training will clearly make you more relevant in today's job market.
Terry: Speaking of training, don't forget soft skills (or transferable skills) for success – add to your soft skill set in areas such as conflict resolution, leadership, teamwork, and negotiations.
Look for online training courses. I recommend Udemy, an online learning and teaching marketplace, Coursera, which offers a wide range of subject matter, and Alison, an additional training platform for individual learning.
YouTube is another source that provides literally thousands of learning opportunities, (including numerous informative Ted Talks) which can lead you to all sorts of information to share with others about yourself. Be sure to put what you have learned on your LinkedIn profile.
Arman: With regards to Terry's point, I also consider soft skills as very important. Someone who possesses emotional intelligence, who can read others and connect the dots, is a person that can be relied on to get the work done. Soft skills can be learned, and I encourage our readers to seek training in these skills to help promote their relevancy.
As for training in specific skills that improve job market relevancy, I like to use Lynda.com (which became LinkedIn Learning in 2016), that offers specialized online training in subjects such as web design and mobile app development that can be very helpful for someone in my business. Regardless of your line of work, you should look for courses that will help you gain or improve the specific skills you need to do the job.
Ken: Also, consider volunteering or joining an online professional group or Meetup, like Mr. Simon's Friends of Mr. Simon Meetup Group, and Princeton Agility.
Volunteer work gives you an opportunity to use social media or other technology, and you can learn from others what skills are important. You may even have opportunities to learn them directly yourself.
Some organizations will provide training in new technologies to their volunteers. You will also be able to add your volunteer work to both your LinkedIn profile and your resume.
Because of Covid-19, just about every group meets online now. That means you are not limited by geography. If you have a profession that is known to have a center of excellence in a geographic area (e.g., agility in Boulder/Denver and San Francisco, startups in Silicon Valley, etc.), look to see if there are groups that fit your career and that you can attend virtually.
Something else that helps your career is doing a presentation for a professional/online group. It'll help you show off your expertise to others and create opportunities for you to deepen your speaking and presentation skills. It also helps in creating conversations and connections with others.
Surveying job postings is another way to see what skills are important and relevant.
Webinars – Attending webinars is relatively easy and inexpensive (many are free or have a nominal cost) and can really add to your knowledge base in your field. Universities, social organizations, business organizations, etc., offer information on a variety of subjects that will increase your understanding of issues and topics that might be important to your job hunt.
Reading – Whether it is blogs, books, magazines, or journals, keeping pace with the latest information in your area of knowledge and expertise will enable you to present yourself in the best light to others, especially to that recruiter and hiring manager.
Terry: Reading is super important! I recommend that you do as much reading as possible, both inside and outside of your field to become a more well-rounded person. Get out of your comfort zone and expose your mind to new thinking.
Stuart: I agree with you, Terry. Reading not only makes you more well-rounded, but it also makes you smarter.
Arman, where do you focus your reading time?
Arman: I focus on specialist or niche thought leaders online. One of the best sources is the Medium.com blog aggregator, which brings together the best articles that profile your preferences to help you find what you want to get better at.
Podcasts – Podcasts are a good source of knowledge and information. Look for podcasts in your area of interest to boost your own knowledge base.
Exercise some care in selecting the ones to listen to. You have to crack the code on podcasts to find the right ones. Recent counts indicate there are over 1.5 million podcasts out there. Enjoy listening to any of the ones you like but focus on the ones that may help you boost your career!
Arman: Podcasts keep you aware of what is going on, what is trending. As I said, I am a big believer in focusing on specialist thought leaders. Whatever your area of specialty, these leaders keep you up to date on the latest information.
Also, information from podcasts give you leads that you can research by Googling them to find out even more about a subject.
Technology – First Steps
Clearly, every person is different in background, knowledge, education, and experience. There is no "one size fits all" guidance that Mr. Simon can offer but there are ways to create a curriculum of things to know and learn about that is customizable for each individual.
Here are some of the more general things to consider regarding technology:
Find a Tech-Savvy Work Search Buddy – For a while now, businesses have recognized that pairing an experienced employee (who may not have all of the up-to-date technical skills) with a younger tech-savvy employee, often creates a strong team that not only benefits each of them as individuals but also adds to the overall strength of the company. For the older worker in transition, this approach can be found outside of the workplace.
Choosing What to Focus on and What to Learn About – The field is wide open, and this decision is very personal. It is your path and it should reflect where you want it to take you.
How does one get the skills that are needed in today's workplace?
As we said earlier, the key is training. Once you have decided what you need and want to learn, research where and how you might obtain the training required to improve your skill level to reach the goals you set for yourself.
Many universities offer online courses; professional organizations also provide training in specific areas. You are only limited by your interests and, of course, your budget, as many of these come at a cost.
Let's take a look at some of the skills you may need to learn.
Office Applications – No one can operate in an office setting without a strong understanding of office applications. Microsoft Office 365 is used by most businesses today, with Google Workspace (formerly G Suite) in a solid and growing second place. Between them, they are used by virtually all businesses today.
Imagine your boss asking you to produce a statistical analysis on an important topic, and you do not have sufficient skills in either Excel or Google Sheets to carry out the job.
Making an important presentation to senior management without strong PowerPoint skills will not cut it in today's workplace.
Stuart: Ken, what are your thoughts on this subject?
Ken: Learn what you can about one or more of these applications. User groups are a great source of learning.
Applying the skills, however, will provide the most benefit. Create opportunities to use the tools and apply the knowledge you gain, whether in your own life and job search or through volunteerism.
Stuart: Those are great ideas, Ken! For our readers, this advice would apply to any area of technology that you might be interested in learning about and using on the job.
Zoom, Google Meet, MS Teams, Webex, Skype, and Other Video Conferencing & Meeting Platforms – Right now and into the foreseeable future, working remotely is here to stay.
Terry: No one would be able to function very well without these technology-driven communications tools, and business could not be efficiently conducted during the pandemic without Zoom or its technological brothers and sisters. Even as companies reopen offices, many meetings, collaborations, information sharing sessions, training, job interviews, etc., will continue to have a strong remote element going forward.
Stuart: That's right, Terry! I have found that most of these apps work in a similar fashion, and you have to be prepared to use any one of them when called upon.
I know of at least one person who could not get MS Teams to work on his PC and had to ask the people participating in the conference to switch to Zoom so that he could take part. It was annoying to the others and embarrassing to him, to say the least.
You also should set up your own account(s) so that you know how they work. You should be able to conduct your own meetings, take charge in an emergency situation, and run meetings as needed. These platforms all offer free instruction on how to use them. It is a matter of going online and doing it.
Terry: I would add that if any of this proves a bit difficult for you, please ask a person in your family or a friend (or that tech-savvy work search buddy) to help you in setting up your account.
Projects, Teamwork, and Collaboration – Depending on what type of work you do now or what might interest you in the future, learning about various tools to help you understand how to better perform as a member of a team is vital.
Apps such as Slack (a messaging tool for teams), Trello (a collaboration tool for project organization), Confluence (a collaboration and knowledge sharing tool), and many more are being used by large and small companies to move their businesses forward.
Of course, no one is expected to know and use all of these tools, but it is especially important to be familiar with and have a good working knowledge of at least a few of them. Once you are familiar with one it is much easier to pick up another.
There are many other apps available for business depending on the type and scope of work performed, including tools for software developers, HR, IT security, accounting, sales, etc. They are so numerous, and their uses are so varied that we will not attempt to include them here.
It is up to you to determine what you need to bring your skills to the next, or more importantly, to the right level to move forward in your career path.
Terry: And be sure to add any of these apps to your resume under your listing of skills, or, if appropriate, under education.
Stuart: Arman and Ken, are there any specific tools or practices you have used that would be of interest to our readers?
Arman: One of the most interesting recent practices I was able to explore and exercise first-hand is a type of workshop called the Design Sprint, which helps organizational teams deal with critical business questions through design, prototyping, and testing of ideas.

In fact, I recently gave a presentation of this tool, "The Design Sprint: Fast-Forward from Problem to Solution", through Mr. Simon's Friends of Mr. Simon Meetup Group.
Another technology that I use often is GitHub which is mainly a tool used by developers to track and manage changes to different versions of software. People involved in software development must be aware of technology such as this to compete in the marketplace.
Ken: GitHub is important for software. Depending upon what you do, having experience in online collaboration tools can be useful. There are dozens of tools out there (e.g., Mural, Miro for online boards, Slido, and Mentimeter for interactive polling, etc.). Online tools can also be used to liven presentations you do, potentially to employers.
Communicating That You Are Current
Once you have decided on a path to upgrading your skills, and you have begun taking the courses and training you need to be current and relevant, you have to be ready to communicate these new-found skills to the world. This means updating your resume, your LinkedIn profile, your cover letter, and your elevator pitch to reflect them.
You should be ready to discuss these skills with both recruiters and hiring managers, who will be looking for this information early in any job interview. Your candidacy for the job is strengthened immeasurably when your familiarity with the appropriate apps is combined with your experience in your field.
We recommend that you keep track of what you have learned as part of your personal brand, updating it regularly as you develop new skills in the technologies that both interest you and increase your knowledge in your field.
Personal Branding
The topic of personal branding is thoroughly addressed in the article "Personal Branding: How to Stand Out from the Competition" by Marla Fishman, so, instead of going deep into this subject here, we'll only touch on a few of its important concepts:
Your personal brand is your message to prospective employers that you are ready and able to take on the tasks at hand. It is a way to help ensure that they perceive you as someone who is current and relevant, and a person they would strongly consider for the open position.
Your brand is your story. It is what makes you unique and it is ever-changing.
Your brand is used as a marketing tool that helps employers know or understand what you can do for them.
Your brand must be kept up to date with new skills and experiences so that employers will know you are current and relevant.
Your network of friends, family, and associates should know your brand and can often be the best "brand ambassadors" to get your story to decision-makers.
Of course, these are not all aspects of personal branding, and we suggest that you do the necessary research to build and maintain your personal brand.
What Are Employers Looking For?
Now that we have provided you with a roadmap to relevancy in today's job market, it is time for you to see yourselves as prospective employers may see you.
Stuart: Arman, what are your expectations of a prospective job candidate who might fall into the category of north of 50?
Arman: Thanks, Stuart, great question! I would never dismiss an older candidate out of hand. However, I would want to know that this person has not gotten too comfortable with their career. Technology moves at such a fast pace. I would be concerned that it may have passed them by. I would certainly like to see that they continue to show an interest in ongoing learning, especially in my company's field.
For instance, earning a Six Sigma Black Belt some years ago, although a great thing, is not as relevant to my business as someone recently receiving a coding certification. If I were to see this certification on a resume, I would be much more interested in speaking to this person.
Conclusion
Stuart: Terry, Ken, and Arman, it has been a pleasure working with you on this article. Do you have any last thoughts for our readers who are north of 50?
Terry: Thanks, Stuart. The advice and guidance we have offered in this article are meant to help them navigate this difficult time in transition. I would say that it is most important to stay both positive and motivated, especially when experiencing setbacks and disappointments.
Look to the future. Envision it. Develop a personal vision for your next career chapter.
Reach out to others and engage in conversations that matter. Talk to friends, to former bosses, to mentors, to coaches. Get input, ideas, and inspiration.
Set goals for yourself using the "SMART" acronym: Specific, Meaningful, Aligned, Rousing, and Team-based. Share these goals with others and build support from there.
Ken: I would ask readers to consider some things:
Understand what you love to do and who you want to be on a day-to-day basis.
Have passion around the work and your values, knowing that it will matter to the employer as well.
Know yourself and what differentiates you from others.
Arman: Be prepared to be flexible and adaptable – experienced people can do this.
Stuart: Thanks again to you all for your help with this project! I'm sure our readers have taken away lots of great thoughts and ideas and will use them to their advantage going forward.
Biographies & Resources
Arman Bimatov is a Co-founder and Chief Product Officer at TravelWits. He leads products that utilize AI to help travelers find door to door (flight, hotel, bus, train, car, parking, and more) trips that are fully optimized around user preferences, corporate policies, and more.
Arman has been into building apps for web since middle-school. After graduating from Penn State with a BS in Information Science and Technology, he co-founded TravelWits.
Terrence Seamon is an Executive Career Transition Consultant with the Ayers Group where he coaches executives and professionals that are in career transitions. He has been with Ayers since 2009. He frequently speaks at career transition support group meetings on such topics as job search, career transition, and achieving success.
Previously Terry had a long career in the corporate world as an HR training manager in such industries as energy, telecom, and pharma-chem. The author of three books, Terry is also active as a leadership development consultant. Terry lives in Somerset, NJ, with his wife Joan, where he is active at his church and in his local community where he moderates the St. Matthias Employment Ministry, founded in 2007.
Kenneth Roberts is owner and trainer at Better Ways Agility, LLC. He is passionate about creating environments where learning cultures emerge, and organizations can adapt to change. He believes the power of connection helps people and companies grow.
Ken is an experienced Transformation Consultant. He has helped organizations large and small shift the way they work, resulting in better customer value delivery and deeper engagement through collaboration. Ken has been involved with multiple industries including banking, insurance, energy, mainframe services, marketing, and not for profit.
He has over 20 years combined experience in various roles including agile coach, manager, project manager, software developer, and trainer. His certifications include Scaled Agile Program Consultant (SPC), Certified Scrum Professional, Certified Scrum Master. He also has IC Agile certifications in agile leadership, agile transitions, coaching, and facilitation.
For your convenience, we pulled together all of the helpful links and resources mentioned in the article:
Mr. Simon's blog posts:
Online assessments:
Online training courses:
Online professional groups:
Videos of Friends of Mr. Simon Meetup Group events:
About the Author: Stuart Weiner has over 25 years of experience as a compliance officer and auditor, primarily in the healthcare field, and is currently the Principal of Integrated Compliance, a compliance consulting firm. He also serves as the registrar for the training committee at the Professional Service Group of Central New Jersey (PSGCNJ) – a U.S.-based organization that helps job seekers in their career transition.